Titin Tech Weighted Compression System
I don't write many food and beverage reviews on my site, but if I run across something new or unique that might appeal to my audience, I don't hesitate. I recently got a case of maple water from the folks over at DRINK maple and thought I would give it a try and share my thoughts. Maple water is not necessarily a new thing, but with the recent success of coconut water, the opportunity seems ripe for similar water alternatives.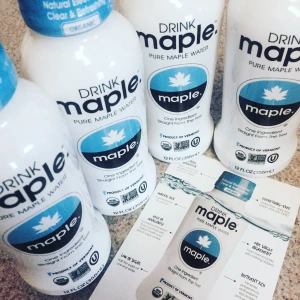 I am primarily a water guy. I will occasionally pick up a sports drink to mix it up, but water is my bread and butter (especially during and after physical activity). While water serves the purpose for me on most days, sometimes I like to mix it up with something with a bit more flavor along with some added nutrients to aide the replenishment process. I am not a huge fan of coconut water, mostly because of the taste, so I decided to take this opportunity to give maple water a try. Let's get into my thoughts!
Taste
I was most curious about this. DRINK maple is very clear that their product is straight from the tree. With that being said, I didn't know if it would have an overly sappy taste or texture. These were my preconceived notions, but honestly, having never tried maple water before I didn't know what to expect. All in all, I was pleasantly surprised. What I liked most about it was that it had a very clean taste, similar to that of spring water. In addition, it had a slight sugary taste with a hint of maple, but wasn't overbearing at all. It was just enough to provide me with the different taste that I was looking for without being over the top.
Read More…
---
In the past, I've had many issues with my feet. Buying new shoes every few months can get pricey, and it's not always easy to find the right shoe for your foot type. I was looking for something that would be comfortable and supportive but also stylish enough that I could wear them outside of work. I found the perfect fit with the New Balance Fresh Foam X 880v12.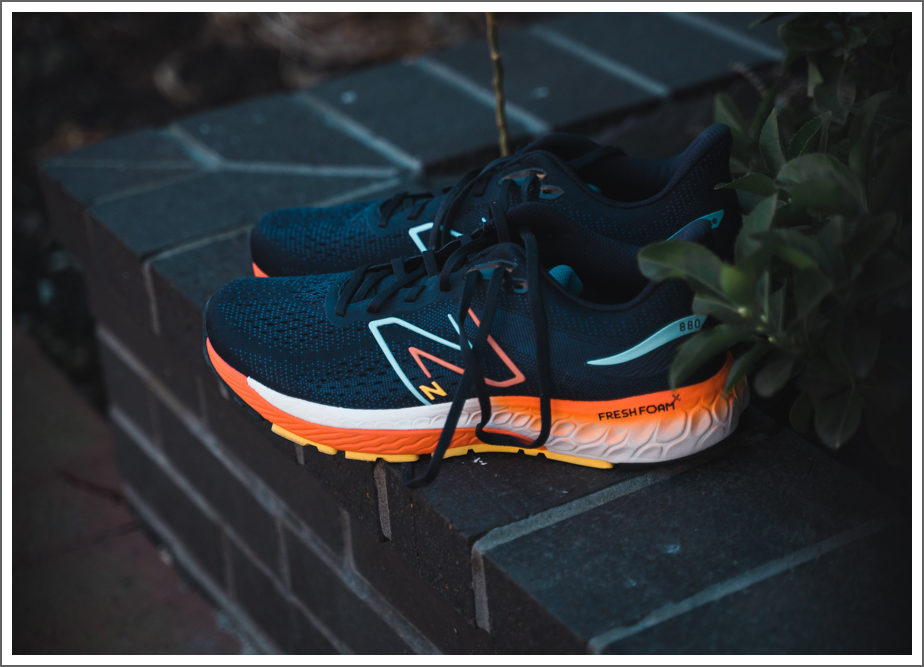 I started playing sports in middle school—basketball, soccer, softball—and I loved them all. But running was always my true love. It's how I got through high school (and college) with all of my friends, even though we went our separate ways after graduation. Running helped me clear my head and return to myself after everything else had changed so much around us.
Read more…
---
After months of unseasonably warm weather, the bone-chilling cold looks like it is here to stay in Salt Lake City. While I don't normally rejoice in this type of weather, it does finally give me a chance to review my Arc'teryx Cerium LT jacket in proper conditions. Let's take a look shall we?
DISCLAIMER: Arc'teryx provided me with this jacket for the purposes of this review, but Ultrarunner Joe cannot be bought! My reviews are always as unbiased and honest as possible!
Overview
The Cerium LT was recommended to me when I was looking for a lifestyle/everyday wear type jacket to wear during the winter months. In addition, Arc'teryx markets it as a mid-layer to use in dry conditions. As I am not a skier, I can't comment much on it's use as a mid-layer during activity, but I will talk to the ways I have used it later in the review. Before we get into that, here are some of the key selling points (from the Arc'teryx website):
850 fill European goose down
9.3 oz (super light and packs down to a small footprint)
Down Composite Mapping strategically places synthetic insulation in areas where moisture may buildup; down in the core and the collar gives maximum warmth. In essence, this provides maximum amount of warmth with in the lightest jacket possible.
Water Repellant
Hood model also available (I went without the model without the hood based on my preference.
Two zippered pockets with a stuff sack inside the left pocket.